LEAD BALLOON STUDIOS
Can Animation Make You RICH? | Top 5 Ways Animation Generates Profit!
Some of us have dreams of doing what we love and making a profit from it, (you may already be achieving this in one form or another), but whether you're a junior or senior animator you'll be able to take advantage of these popular techniques used by animators across the globe.
Here we have listed top 5 ways animation generates profit and why it's worth exploring!
YouTube (2005)
Number 1: Online Revenue - YouTube
Arguably a difficult platform to fully utilise, YouTube has been a stairway to success for some animators: such as ChannelFrederator and ExplosmEntertainment. Sharing your animations on YouTube is a great way to build a community and over time receive revenue for video views, ads and sponsored content. However, you'll need to reach at least 1000 subscribers and accumulate 4000 watch hours before you can monetise your channel and receive an income. A gruelling task, especially for an animator, it's recommended you know your audience and learn through mistakes and, most importantly, enjoy the process.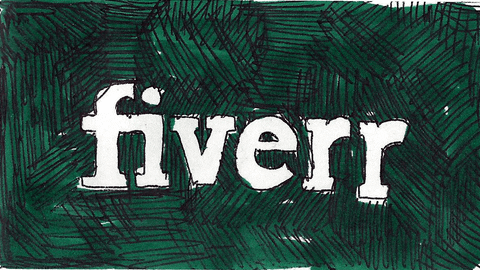 Fiverr (2010)
Number 2: Freelancing - Fiverr & Other Freelancing Sites
Fiverr, along with many other freelancing sites, can be a great way to make a profit from your animation and sell to individuals and businesses. You'll be encouraged to upload your showreel, portfolio and any testimonials to increase your chances of work. Fiverr is a very popular site for freelancers, so expect some competition! Most of these sites are free to sign-up, so it's recommended you give them a try. Some more freelancing sites include: PeoplePerHour, Upwork and Freelancer.
LinkedIn (2002)
Number 3: Networking - LinkedIn & Other Social Media Platforms
A very useful platform for individuals and businesses, LinkedIn not only features a job search but you'll find many posts looking for talent. From animation studios to business owners, people will often take to the social media platform to seek out freelancers when they may have last minute work or a new job opportunity. Studios like to utilise other platforms as well, so we recommend keeping an eye on Twitter and Instagram for similar posts.
Ko-fi (2011)
Number 4: Selling your Products / Services - Ko-fi & Other Marketplace Platforms
Whatever animation you dabble in you may sell products as well as services, and some platforms are perfect for this. Ko-fi is wonderful platform that is loved by designers all over the world for it's 0% fee on donations. You'll be able to upload your content, create a shop for purchasable downloads, advertise your commissions and open up donations for anyone visiting your page. These websites are also useful for selling 3D assets and more: TurboSquid, Sketchfab and Gumroad.
BBC Pitch
Number 5: Pitching - BBC & Other Broadcasters / Productions
You might have an idea for an animated series or already have a script prepared, in that case you may want to consider pitching your ideas to BBC Pitch or a similar production company. Often funded and with support throughout, pitching your projects can be an exciting opportunity to get your work funded, and sometimes, made into a successful series. Keep an eye out for these opportunities as they often don't remain open for long!
We hope you enjoyed reading through these top 5 ways animation generates profit! Trying to make an income from something you love doing can be challenging. But by implementing some of these tips it can help increase your chances of success. Best of luck!
If you want know when our next blog post goes up do follow us on our social media pages below, or if you are simply looking to get in touch then please don't hesitate to send us a message or fill out the form on our website!